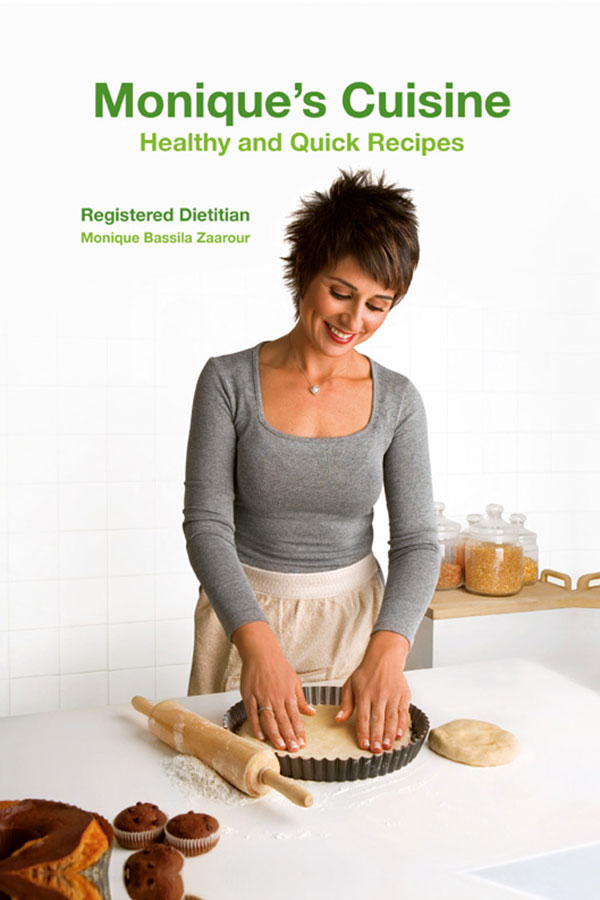 Cookbook - English
400 healthy & quick arabic and international recipes that can be prepared in less than 30 minutes.
Benefits of "Sohi W Sarih" cookbook:

- Encourages healthy and fast cooking in less than 30 minutes to promote healthy cooking at home.
- Helps cut down on deliveries by preparing fast and healthy recipes at home.
- Shows the nutritional facts and benefits of each dish to help make healthy food choices.
- Represents a wonderful gift for all occasions.
- Includes a pre-preparation section which teaches the user how to prepare all ingredients and freeze them in advance. This decreases cooking time as well as the amount of dishes and pots used while cooking.
- The cookbook has an English version entitled "Monique's Cuisine, Quick & Healthy recipes".
Benefits
Teaches healthy and fast cooking in less than 30 minutes. Shows the nutritional facts and benefits of each dish to help make healthy food choices. It includes a pre-preparation section which teaches the user how to prepare all ingredients and freeze them
Specialties
Nutritonal facts
Specialties
International cuisine